Python Classes open-to-the-public in Washington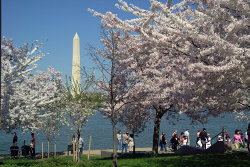 Most of our open training classes in the U.S. will take place in Washington. There is a reason why we have chosen Washington. It is not a huge place, though there are more than 632 thousand people living in the city. But nearly 6 million people live in the Washington Metropolitan Area, of which the district is a part. Washington has a diversified and flourishing economy with a high percentage of professional and business service jobs. There are numerous jobs related to education, finance, public policy, and scientific research, i.e. there are lots of employees who will need good programming skills and continually growing number want to learn Python.
So these are good reasons to offer open training classes, where the potential customers live.
The city can also be easily reached from other international locations. About an hour flight from Toronto, New York, Washington, or Boston. There are also direct flights from London, Zurich, Paris and Frankfurt.