Python Classes open-to-the-public in Berlin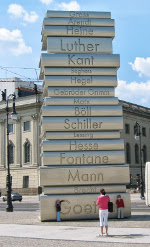 Berlin is both the capital of Germany and and its largest city. It's also the second largest city after London in the European Union. Even though it is the seventh most populous urban area in the European Union about one third of the city area of Berlin is composed of forests, gardens, rivers and lakes.
Berlin is famous for its numerous cultural institutions, many of which enjoy international reputations.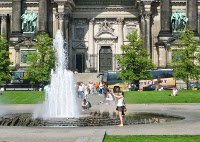 The city has a flourishon art scene as well. Berlin is also a city of music: Berlin has three major opera houses: the Deutsche Oper, the Berlin State Opera, and the Komische Oper. We could continue with theatres, cabarets, comedies, pubs restaurants, beer gardens and so on, but this is not the purpose of this website:

It's about Python, Python courses in Berlin. Every few months there is an open enrollment Python course in Berlin. We also do company training seminars in Berlin and the environment. There are also direct flights to Berlin from London, New York, Toronto, Zurich, Paris and Frankfurt.
Python Courses Lake Constance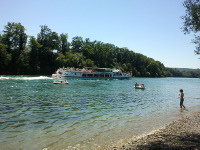 Most of our open enrollment Python classes take place in the utterly beautiful landscape of the lower Lake Constance. An area, which the famous artist Otto Dix and the writer Hermann Hesse had chosen to live. The courses take place in a four star hotel, facing the lake, in the vicinity of picturesque medieval village alongside the lake and the river Rhine. Our seminar hotel is located close to the largests waterfalls in Europe, the Rhinefalls.